I have decided over the Christmas holidays to begin my drawing book, this is for contextual research and for developing my artistic identity, it is also going to be used as part of my practical portfolio for work based learning, the drawings in this sketchbook will show my work in progress and hopefully my developing style, final original images i create will go in my professional portfolio, the one i will show to potential clients and employers in a separate folio or maybe a book depending on the type of images i create.
I have chosen to look at an artist whose work i have admired for quite some time, i discovered him on instagram whilst he was creating a series of work for a solo show called " Forever Fabled" it is a collection based upon fairytales and Glenns style of drawing and painting absolutely  blows my mind, he is always very happy to share his techniques, work in progress shots and what sort of materials he uses which makes him an excellent artist to learn new skills from. It was because of him that i decided to try prismacolor coloured pencils, a pricey alternative to the usual colouring pencils from WHSmith, but definitely a necessary upgrade and now i would never use anything else because they have improved the quality of my drawing immensely!
Glenn is not a contemporary artist, yet his work is incredibly sought after and often sells for thousands of dollars and his limited edition prints sell out in minutes (i haven't been lucky enough to get one yet 😦 ) i think this makes a nice change to see an artist making a proper living from using traditional mediums, as he uses acrylic paint and coloured pencils and none of his work is digital. below are some of my favorite images of his, i love how smooth and perfect all of his pieces look, and the coloured pencils are amazingly well blended and his characters he creates are utterly stunning.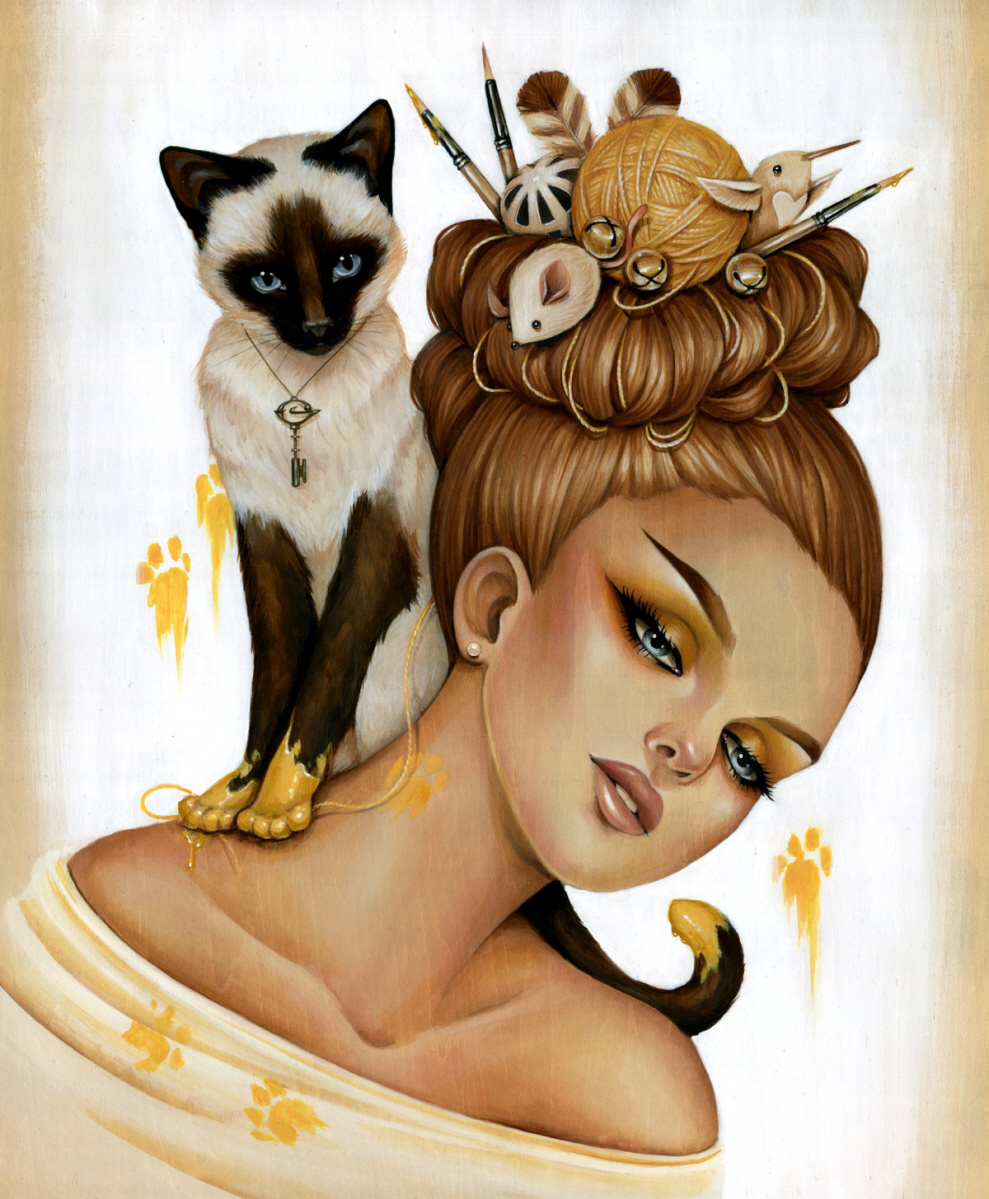 This piece is entitled "Common Interests" and was created this year using acrylics on wood panel, i would quite like to try painting on wood panel because i like the effect of still seeing the grain through the painting, i also love the way the cat is painted. I think its cool how in every painting of his you will find his signature humming bird somewhere, i like artists with a trademark, it makes the work easily identifiable!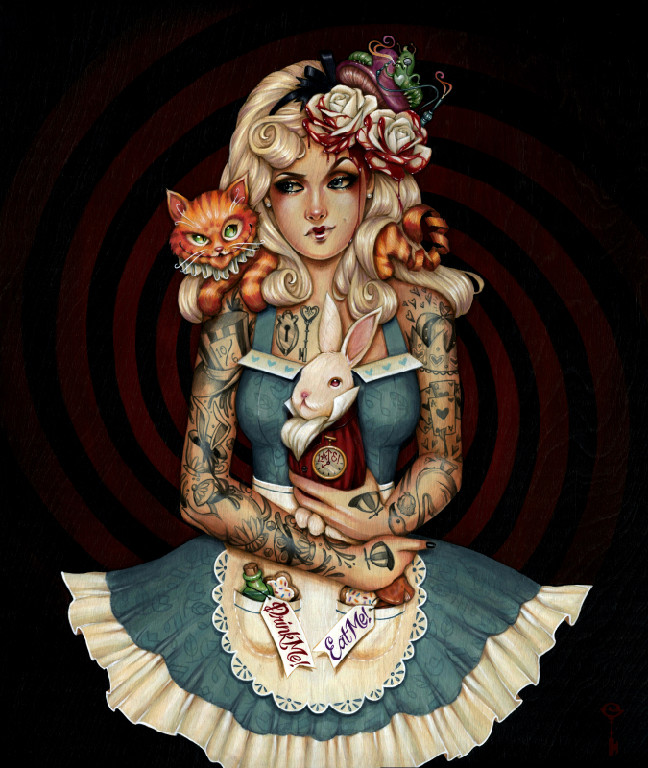 this is from the forever fabled series, i like the dark approach he has taken to fairytale characters, telling their stories with their tattoos is also an interesting concept, and of course the painting skill and style is yet again perfect.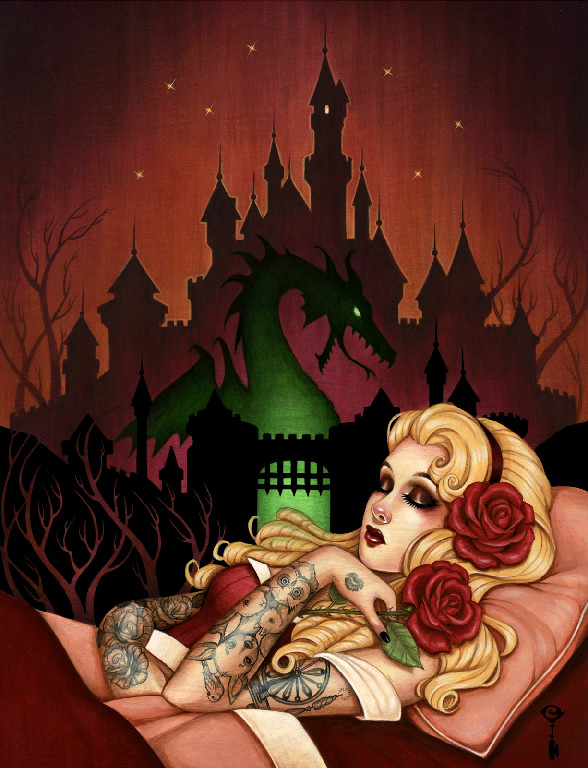 i could easily post all of his images here because i never get tired of looking at them!
i have drawn 2 of my own interpretations of his work, and i intend to try painting one aswell if i can find a small piece of wood that will go in my sketchbook.
here is my own try at one of his earlier drawings 🙂 i used a purple prismacolor pencil to do the whole thing, i found i quite like drawing in one colour

this is the drawing i've done as my own version of his sleeping beauty, shown above, i haven't included the tattoos because i found i quite liked the drawing how it was, this makes it more suited to me because i am not a fan of tattoos personally, but i love the ones he creates and i liked having a go at his style
my sketchbook page 🙂 i plan to do more drawing in this book than sticking in pictures of artists work, books full of photos of other peoples work and none of your own really annoy me!